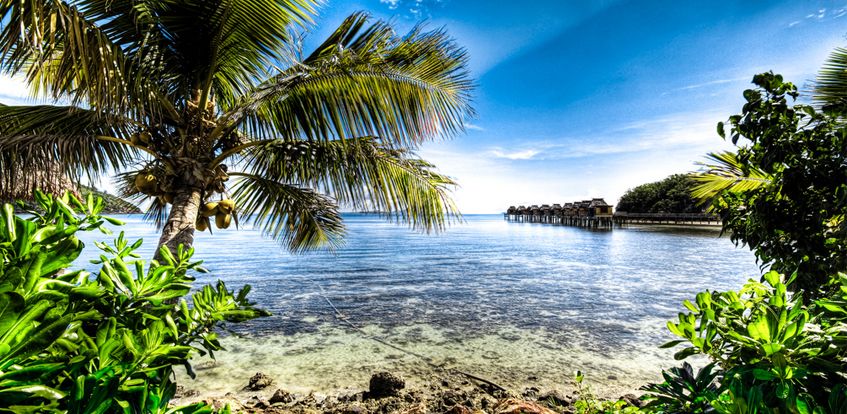 Best Time to Visit Fiji
Want to know the best time to visit Fiji?
As specialists on Fijian travel, we're here to help!
Fiji's temperate climate, white sand beaches and coconut palm trees create a picture-perfect illustration of an idyllic tropical island, but it's important to know when the best time to visit Fiji is for your vacation.
The good thing is Fiji weather is never too cold for a lounge on the beach and never too hot for a walk through some of the most well-preserved rainforests in the world.
However, there are a few key factors to consider before deciding when the best time to visit Fiji is for you.
Average Temperatures in Fiji
The climate in Fiji is temperate and warm year-round, with temperatures averaging in mid to high 80-degrees Fahrenheit. Temperatures rarely peak above 90-degrees in the summer or dip below 60-degrees in the winter.
This balmy climate has earned Fiji a reputation as one of the most desirable holiday destinations in the world, with a long ideal vacationing season between late March through early December.
But there are some slight variations in weather throughout these months to take note of when you plan your vacation to Fiji.
From May to October, you can expect pleasant conditions with temperatures staying at about 80-degrees Fahrenheit. Tropical humidity is decreased making for dry, warm conditions that are perfect for swimming, sunbathing, hiking or enjoying any of Fiji's best tours and activities.
November to April is regarded as Fiji's summer season. Temperatures are a bit warmer and with an increase in precipitation, tropical humidity begins to rise.
Rainfall in Fiji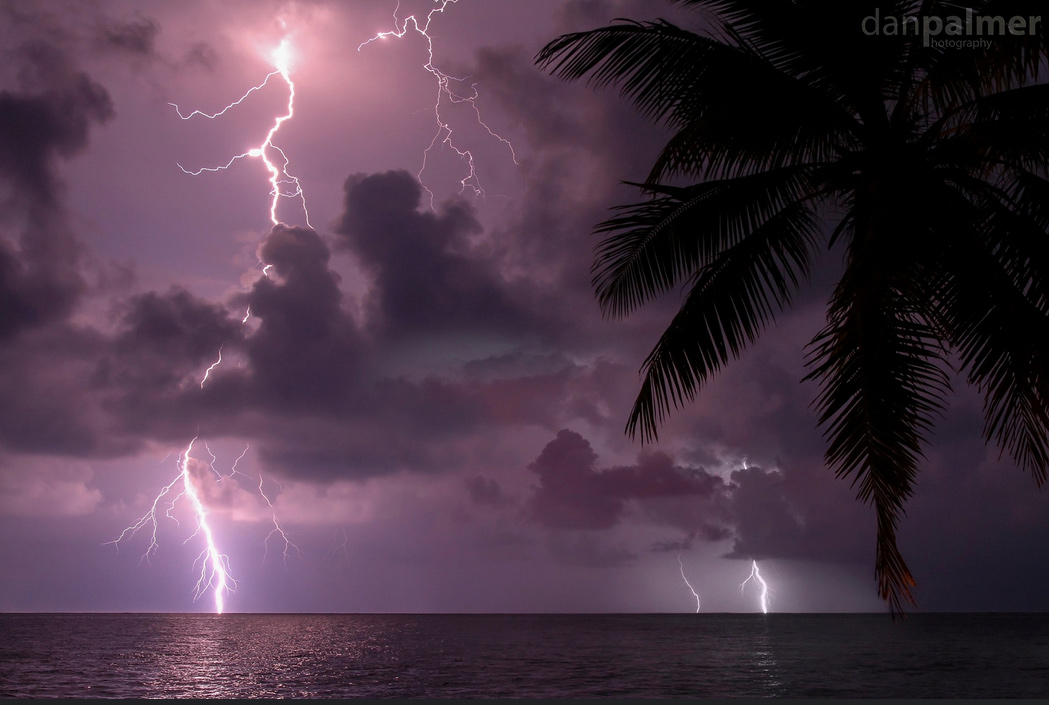 People love the natural, lush landscapes of Fiji and other tropical destinations, but they don't often think about how it stays lush and tropical. Fiji's tropical climate makes a perfect habitat for more than 100 unique species of thriving flora.
And what makes plants thrive?
Rain – and lots of it.
Like all South Pacific islands, a lack of climate extremes is instead replaced by a distinct wet and dry season.
Rainfall tends to be most common in January and February, but that isn't to say you'll be in for a guaranteed wash-out if you visit during the wet season.
The western portion of Fiji including Nadi, Mamanuca Islands and Yasawa Islands get much less rain than the islands to the east, so if you're planning a trip during the wet season, it may be ideal to stick to these destinations.
Many heavy showers can be localized and temporary. You could have a sunny morning to enjoy the beach and a soothing afternoon nap under the sound of rainfall tapping the roof of your bure.
If it happens to rain during your vacation in Fiji, take the chance to experience a Kava ceremony, a popular custom when visiting any village in Fiji. Taste the Kava, a relaxing beverage made from the Kava root and presented as a gift to chief guests. Or enjoy a lovo feast and partake in a traditional meal prepared in an underground oven. A rainy day creates an intimate atmosphere ideal for experiencing Fiji's local traditions.
Tropical Storms and Cyclones
Along with the rainfall of the Fijian summer months, the South Pacific is at times subject to cyclones.
Cyclones are tropical storm systems with very low to severe risk levels. While the summer season does have an increase of possible cyclone activity, the chance of cyclones making landfall is mostly a threat during the month of February.
While this might not seem be the best time to visit Fiji, you may have some hope if you're planning a February getaway. Due to weather patterns and averages, cyclones generally only become a severe risk for the islands every other year, so it is totally possible to know ahead of time and book accordingly.
High – Low – Shoulder Seasons  – What's the best time to visit Fiji?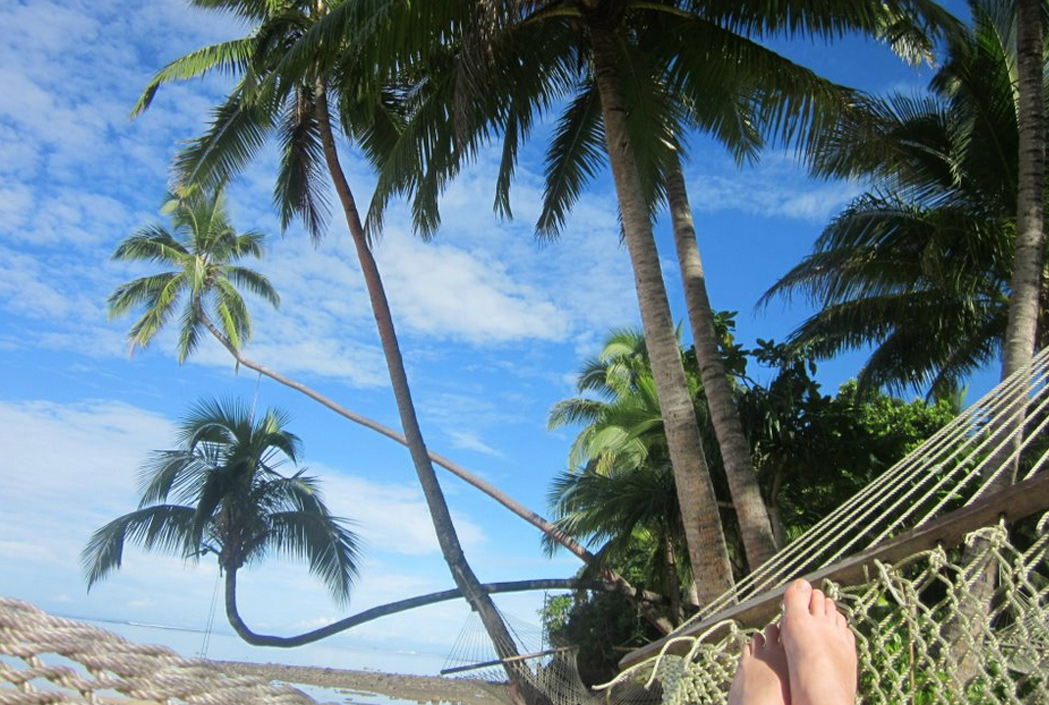 Does your ideal Fiji visit include warm weather, little humidity, little to no rain and a low cyclone risk?
So does everyone else's!
You're certainly not alone in wanting it all on your Fiji vacation. That simple law of supply and demand makes things a bit pricier. However, there are different seasons that may be better suited for your Fiji vacation. It all depends on what you want to do in this tropical paradise.
High Season
Some might say that high season is the best time to visit Fiji. High season occurs during Fiji's winter months and runs from about June to September, peaking in June, July and August when conditions are dry and the climate is mild.
If you're looking to warm up under the Fijian sun, early June or late September are best for catching rays during high season. The temperatures remain warm enough to enjoy sunbathing and swimming, or a range of Fiji's most popular water activities like boat cruises, tours and diving. Though diving in Fiji is great year-round, water visibility is at its best during high season, allowing divers to see more than 100ft on any dive.
It's also important to note this season falls during winter break for many Australians and New Zealanders. It's common to see a lot of families vacationing in the tropics, making for a busy season. Accommodation and flight prices will be at their highest, but can you really put a price on an idyllic island getaway? Just think of it as the "paradise tax".
Low Season
Low season falls between January and March, square in the middle of the wet season. Rainfall begins to increase, but the upside is that flight costs are at their lowest and accommodations are plentiful.
Keep in mind that you're not necessarily dooming yourself to spend all your time indoors if you travel in the wet season. Rain in a tropical climate is much more tolerable. Though showers can get heavy, they are generally localized and brief.
Besides, when you're swimming in crystal clear waters on a private island, who cares if you get a little wet from the rain!  It's important to note that isolated rain showers can and do occur in the so-called dry season.
Remember, it's what keeps the tropics tropical!
This is also when the seas are most calm and allow for dive boats to access more remote islands and reefs. Water temperatures average at a comfortable high 70-degrees Fahrenheit, ideal for swimming and snorkeling. These temperatures greatly attract marine life, especially manta rays, to the countless dive spots around Fiji.
Shoulder Season
In between the high and low seasons are the shoulder seasons. You'll find cheaper prices during the months of late-April to early-May and October to early-November, balanced with fewer weather extremes.
Shoulder season is probably the best time to visit Fiji for most people.
The rains of the wet seasons either haven't yet started or are beginning to dwindle. During this time, tropical humidity hasn't hit full steam. This makes for pleasant weather and less crowded accommodations.
In the shoulder season between October and early November you can still experience the balmy temperatures of the high season while saving with the lower prices on flights and accommodations.
Late April to early May is ideal for visiting Fiji right before the crowded high season begins.
Best Time to Visit Fiji
Let's face it, there's no wrong time to take a trip to paradise. Depending on your priorities, you can plan the perfect trip to Fiji any time of year.
The wet season can be relaxing in its own way, with warmer waters perfect for snorkeling, but if you're after less humid temperatures and lounging on the beach all day, it's best to stick to the dry season.
We can find the best time to visit Fiji for you and get you there without a hitch.
Feature Photo Credit: Adam Selwood