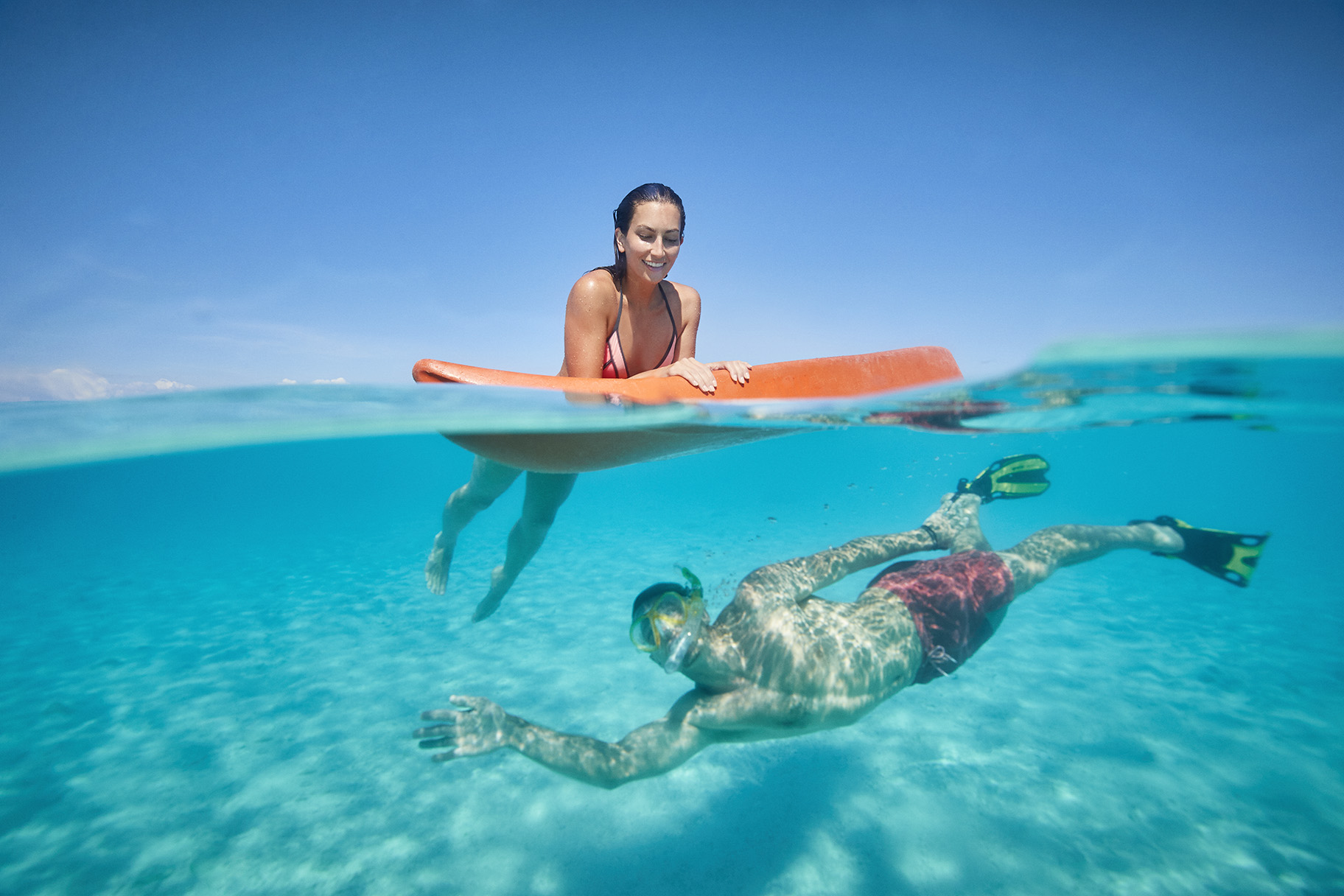 Fiji COVID Travel Restrictions and Additional Costs
Image Credit: Tourism Fiji
Questions about Fiji's COVID travel restrictions? We're here for you! As Specialists in travel to Fiji, we are keeping up to date on all restrictions and providing our clients with the information they need to make their trip to Fiji a reality.
We will update this as often as possible, but please understand these are fluid and may change. The cost of these travel restrictions are not included in your package. We have outlined the approximate costs below so there are no surprise expenses or hidden costs to your trip.
Last Updated:  9/2/2022
Going to Fiji
Fiji has simplified their entry requirements!
To travel to Fiji, simply show evidence of the following at check-in before your departure flight.
Proof of full vaccination

Travel Insurance

US passport holders do not need a special Visa, just 6 months of validity on their passport from the day they depart Fiji
Check-in counters for Fiji Airways open 4-hours before departure. Please check in early to allow plenty of time.
Once you arrive, you can holiday safely and enjoy the best of Fiji knowing that when sticking to Care Fiji Committed businesses, everyone you interact with will be fully vaccinated.
Additional Details
Vaccinations
Travel should be safe and stress-free so for now Fiji is only open to fully vaccinated  travelers (18 years+) and their accompanying minors.
Fiji currently recognizes AstraZeneca, Pfizer, Moderna, Johnson and Johnson, Nuvaxovid (Novavax), Coronavac (Sinovac), Covishield, BBIBP-CorV (Sinopharm), Covaxin and Sputnik V. vaccines only.
Please note that fully-vaccinated in Fiji means that you have received the recommended number of initial doses (usually 2) of a vaccine that Fiji recognizes.  Vaccine booster shots are considered as additional protection to full-vaccination.
Travel Insurance Required
Travelers entering Fiji must have medical travel insurance, with international coverage that covers COVID-19 before traveling. If you or a travel companion tests positive for COVID-19 during your stay, appropriate insurance will be needed to cover costs related to room relocation and booking extensions, rebooking airline tickets and any associated medical costs. We will provide a quote for travel insurance through Travelex after deposit. The cost of this is dependent on the price of your trip and age.
This is generally ranges from $60 – $170 per person but varies depending on your trip cost, address and age.
Travelers (foreign nationals entering Fiji for a holiday) must have proof of insurance for COVID-19 coverage.  Many travel insurance companies, including Travelex, now include this coverage in their standard policies but if yours does not, you can also acquire COVID-19 specific coverage online prior to travel with Fiji Care.  The Fiji Care travel insurance will only apply in the unlikely case that you test positive for COVID-19 in Fiji and does not replace the general benefits of travel insurance. Fiji Care will cover any costs related to that event such as isolation, hospitalization, testing etc. It does not cover any costs related to existing entry/exit protocols such as required tests.

Proof of Travel Requirements 
– All travelers to Fiji must have the following required documents ahead of their trip. We recommend you carry your original documents as well as a digital copy/photo on your phone.
Proof of Covid-19 vaccination (CDC card or Digital Certificate – for people who lost their card or wish to ensure worry free travel. More here)
Proof of Covid-19 insurance while in Fiji (This is sent to you by your insurance company. If you purchase through us, TravelEx will send you a copy of your coverage.)

Be Covid Safe
Masks are optional but recommended for crowded indoor and outdoor public places (eg restaurants, tour buses, shops)

Social distancing is optional where possible (2m)

Wash or sanitize your hands frequently
Avoid Low-Vaccination Zones
Most people in Fiji are vaccinated but there are still some Fijians (youths, elderly and sickly) who remain unvaccinated and vulnerable. Whenever possible please avoid 'low vaccination zones'. These areas will change as vaccination rates consistently increase across Fiji.
For the most up to date information
For updates to this policy, please click here: https://www.fiji.travel/covid-19/travelling-to-fiji
For in-depth FAQ, please click here: https://www.fiji.travel/faq
Special Travel Alerts can be found here: https://www.mcttt.gov.fj/home/traveltofiji/international-travel/
To Return to the USA
As of June 12, 2022, air passengers will not need to get tested and show a negative COVID-19 test result or show documentation of recovery from COVID-19 prior to boarding a flight to the United States regardless of vaccination status or citizenship. Please note, the CDC's Order requiring proof of vaccination for non-citizen non-immigrants to travel to the United States is still in effect. For more information, see COVID-19 Vaccination Travel Information on the U.S. Department of State's travel website. Visit https://www.cdc.gov/coronavirus/2019-ncov/travelers/testing-international-air-travelers.html for more information.
Stay up to date on USA travel restrictions: https://travel.state.gov/content/travel/en/international-travel.html