From folks just like you!
We work very hard to provide perfect vacations to Fiji. But, don't take our word for it, read some of our Fiji travel agent reviews & testimonials.
When you're ready start planning a custom Fiji vacation with your own Travel Specialist or take a look at some of our pre-packaged Fiji vacation packages.
Fiji Travel Agent Reviews & Testimonials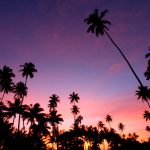 Our trip was planned so carefully and perfectly. We were able to see and do everything we wanted within our time limits, and Joanne was such an asset in helping us figure out what was most important. There were no issues at all on our trip, and everything went smooth and kept us relaxed the entire vacation. Can't recommend this Travel Agency enough!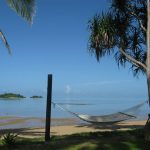 Amazing experience! Everything was perfectly planned and laid out for us. Shout out to Stephanie M for always giving a quick reply and always being extremely helpful and friendly.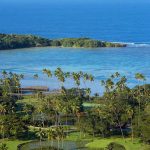 Josh helped us put together a 2.5 week trip to Australia and Fiji and our trip was absolutely perfect! All of the day tours we went on were small, and locally run which made them even more enjoyable. They took the stress out of planning an international vacation and even helped us work through some visa hiccups. Overall, highly recommended and I couldn't have been happier with our experience.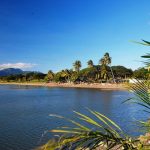 Excellent service!!! Everything went smoothly, and everything I got to see and do was amazing!!!

Fiji 2017
The resort was very nice, the room was large and well appointed! If you are there more than two or three days, definitely schedule excursions as you WILL get cabin fever! Snorkeling and boat trips to other islands from the marina were great!

Beautiful Coral Reefs!
We stayed 5 nights at Paradise Resort on Tavenui and dove Rainbow Reef. Although the ride from the airport was over rough road for about an hour, the resort, people, and food were wonderful! The House Reef is "regrowing" after the 2016 Cyclone Winston, but the 30 minute boat ride to Rainbow Reef was easy and put you on magnificent dive sites, some with 100% coral coverage. It is "drift diving" so you see a lot of the sites. My favorite was the all day trip we made with two dives in the morning and the surface interval spent with a picnic lunch on a deserted island before the afternoon dive! One warning....do not expect to always be able to dive the "White Wall" as it is dependent on tides and moon cycle.
The second site we dove was the Wanananvu Beach Resort on the main island of Viti Levu. This is different in that they anchor on the Reef and the sites further away seem to be better, but you can't always get there because of wind. The diving was also terrific here with healthy coral reefs and lots of fishes. Food, room on the beach, and people were perfect!

We had a great time and will definitely be returning to Fiji
We truly enjoyed our trip to Fiji. We travel often and About Australia made the trip easy and enjoyable by providing the travel itinerary. They were very friendly and helpful and provided the necessary travel documentation in a timely manner. We will definitely use them again. The only suggestion I would have is timing. We arrived at the hotel from San Francisco approximately 6:30 a.m. and our room was not ready until 2:00 p.m. and they could not move us to another room because they were at 110% capacity. We were quite tired from the long trip so it was very inconvenient. The same thing happened on our check-out date. We at to check-out at 11:00 a.m. however our flight did not leave until 10:10 p.m. and they were at 98% capacity so we could not get a late check-out time. I suggest working out check-in and check-out times better with the hotels for clients that have long flights and arrive very early or leave very late. That was very frustrating. That is the reason I did not give you five stars.

Best Ever
The entire trip was a huge success. Each one of the stops on the mainland of Australia, Tasmania and both islands of New Zealand were excellent. We booked our own flight to Sydney, and when we arrived, the About Australia voucher system took over. Each one of the vouchers were very clear and concise regarding when, where and how to proceed, so that there was never a frightening moment for us. Every flight, every shuttle, and every hotel worked perfectly. All excursions but one was at or above expectations, and that was simply a mix up in dates, which was resolved immediately. We would certainly recommend About Australia to anyone visiting Australia and/or New Zealand in the future.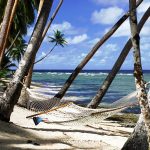 Great Fiji Vacation!
We stayed at the Sofitel Resort and Spa. It is a beautiful resort. The staff is fantastic, always concerned your needs are being met. Service and food is plentiful,
Wether you're there to relax or want to join in daily activities it is your choice, no pressure, just a friendly environment to do as you please.

Stephen, Christian and Lucy Doleshall
We had a wonderful time..everything was just perfect.. We are in love with Fiji..and plan to visit again soon.!
Koda Boulton, planned the perfect vacation for us. Thank you