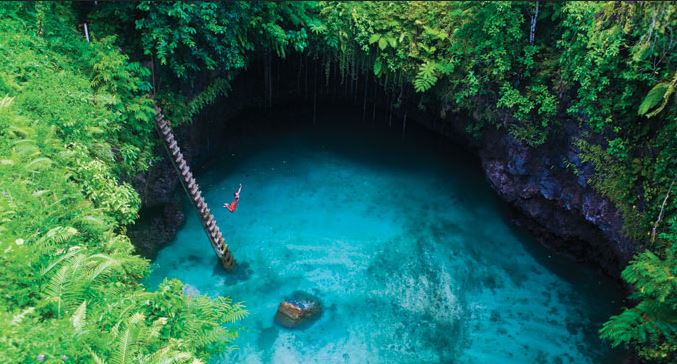 10 Best Things to Do in Upolu, Samoa
Samoa is a gold mine of unique and fulfilling experiences. A vacation to Samoa is relaxing and filled with beauty.  Plus, with a plethora of things to do in Upolu, Samoa, your vacation won't be boring! Here are the 10 best things to do in Upolu, Samoa.
Things to Do in Upolu, Samoa
#1 To Sua Trench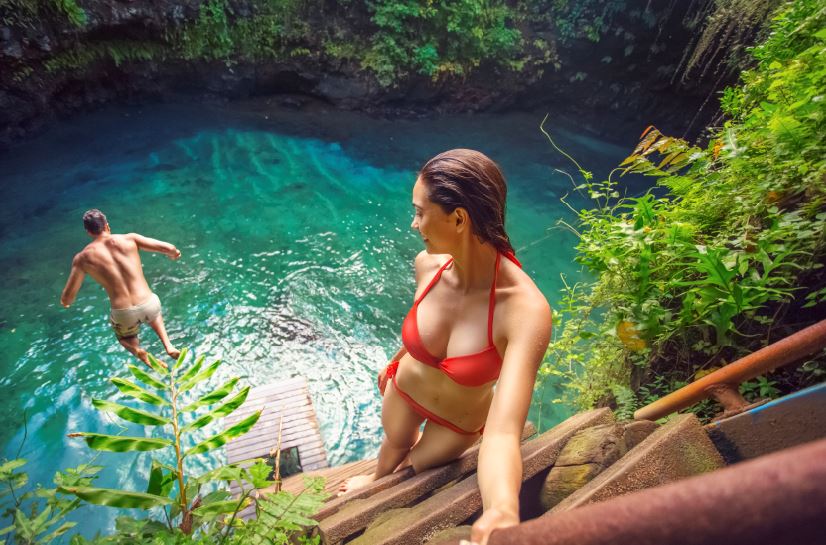 The perfect photo-opt that doesn't require any filters, the To Sua Trench should be on every traveler's bucket list. This magical swimming hole sits among lush green gardens just feet from majestic ocean cliffs. In fact, the ocean tide feeds the swimming hole through underground lava tubes. As the ocean swell gently pushes and pulls the water from the hole, a relaxing rocking motion can be felt by those floating on the water's surface. The best experience can be found at high tide.
To get to the water, you climb down a steep latter, an adventure in itself. It can be scary for some, but if you overcome your fears, you will feel quite accomplished! Adrenaline junkies can jump into the pool below from the cliff during high tide (just make sure to check the depth first!). The clear, temperate water, tropical fish and sandy bottom make for a relaxing soak while a swim through a large cave to the second hole in the earth provides a bit of adventure. For those looking for more adventure, an under water tunnel can be found where people swim through to the Pacific Ocean.
Around the grounds of the To Sua Trench you will find lovely gardens, a rock pool, fales to relax in, and lava blow holes. Carve out a few hours of your vacation to visit this amazing site.
Visitors love the experience and you will too!
This is one of the BEST nature experiences I have ever had!!!! The trench is stunning – clear water with beautiful flowers, vines and moss caressing the trench walls. So peaceful – we swam for an hour and were the only ones there. I would go back in a heartbeat! Be mindful of the steep incline and slippery steps – but don't let anything put you off this magnificent experience.
Jenattard
Of all the activities we did in Samoa this is by far one of the best. For only 20tala you get to have a great adventure climbing down into the ocean trench, swimming, resting in a beach fale enjoying the amazing views of the coastline, and wandering among around the lovely garden! Go there! Take a picnic! Relax and enjoy! belle_26
This place is amazing! The trench is great but there are also fales for you to sit in and have a snack while admiring the cliff top view of the ocean if you don't want to go down the ladder in the trench. The views are spectacular and the gardens are beautiful. I wasn't brave enough to go down the ladder but hubby did it and loved it. Definitely worth a visit!!Raewyn
#2 Lalomanu Beach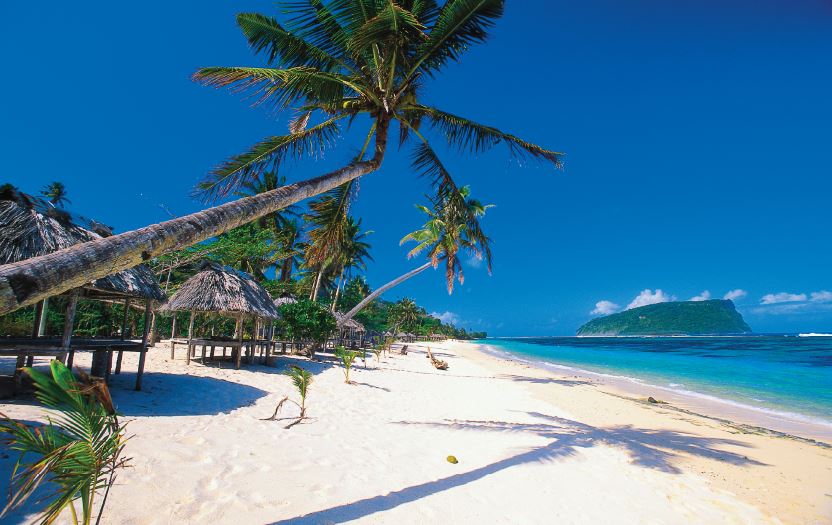 Crystal clear waters and a white sand beach, Lalomanu is a go-to spot for any beach lover. It features open fales where you can relax after a refreshing swim. Lalomanu is a special treat for those who love the creatures of the sea. This protected marine reserve is teeming with a magnitude of tropical fish. Snorkel gear is available for hire and a small cafe offers refreshments and snacks.
Things people say about Lalomanu Beach
We went with the whole family, took the long drive from our stay and it was worth it, the drive through the villages and the beach it so clear, so clean and just a awesome day spent with family we went to a small local restaurant had fish and chips and salad hired a few fales for the day and just chilled, you can take your own picnic also a safe and friendly beach trip for all take sunglasses and sunblock cause the sun shines so bright on this beauty of a place!Kyle K
We traveled to Samoa as two couples seeking sun, rest, relaxation, revitalization and culture. During our stay we visited Lalomanu Beach. We swam, lay on the white sand letting our bodies drink up the warm sunshine and we ate our lunch in a food fale overlooking this beautiful beach. To find all of the elements that we were seeking when we came to Samoa at picturesque Lalomanu was a godsend. We had to leave you Lalomanu but we will be back.Deb D
After your visit to the beach, hike to the nearby extinct volcano crater. Keep your eyes peeled for flying foxes, best spotted at dusk.
Things people say about Lalomanu Crater Walk
Lovely walk, take your time, several spots to see and make sure your battery in camera is fully charged, had excellent pics!Jiri V
A bit of a trek through the jungle but worth the visit. Wear comfortable walking shoes and be prepared for an adventure.Gregory T
#3 Piula Cavepool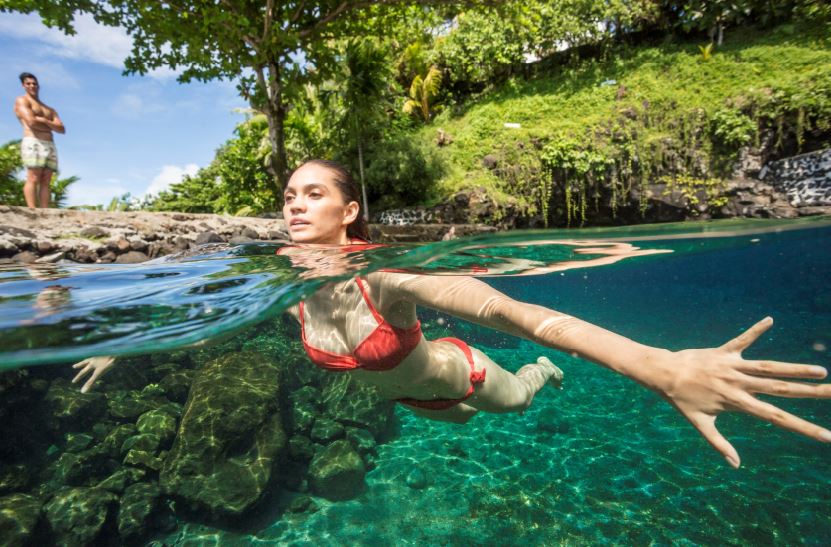 The Piula's fresh water cave-pool is hidden underneath the Piula Theological College. Dive into the fresh cool water and swim among the fish. The daring can swim into the cave to find a tunnel leading you to another cave (although this adventure is not always possible).
Our favorite way to experience the Piula Cavepool is on a tour with a local chef! He'll take you to the Apia markets and help you pick out fresh food. Then he'll pack up your selections and take you to the pool. While you swim and enjoy the ocean views, he'll cook you a gourmet and authentic fresh Samoan lunch. Sit at the picnic table, sip some fresh coconut juice and enjoy a delicious meal surrounded by pristine beauty!
Insiders Tip: Ladies, be sure to check out the 'garden toilet'.  It is quite lovely.
Things people say about Piula Cavepool
I recently went on a half day tour with Chef John, which included a visit to the fish markets, fruit markets, then an amazing visit to the caves and beautiful cooked lunch. This tour is so much more than a food tour – it is a sightseeing tour, mixed with culture, swimming, and appreciation of organic, healthy and sustainable food. Chef John even uses banana leaves as plates (and strictly no straws). Trust me – do yourself a favour and book on one of Chef John's tours!Jessica Q
We visited the Piula Cave Pool as part of a tour. The pool is kept beautifully clean by the local villagers. We swam in the clear water and under the cave arch. The water is cool and delicious. The local people are friendly, there is a large hut there available for picnic lunches, there are clean toilets, there are small beach fale that are great to sit in for shade. This was a very enjoyable stop and I would love to have been there longer. A beautiful place.Carol B
#4 Chasing Waterfalls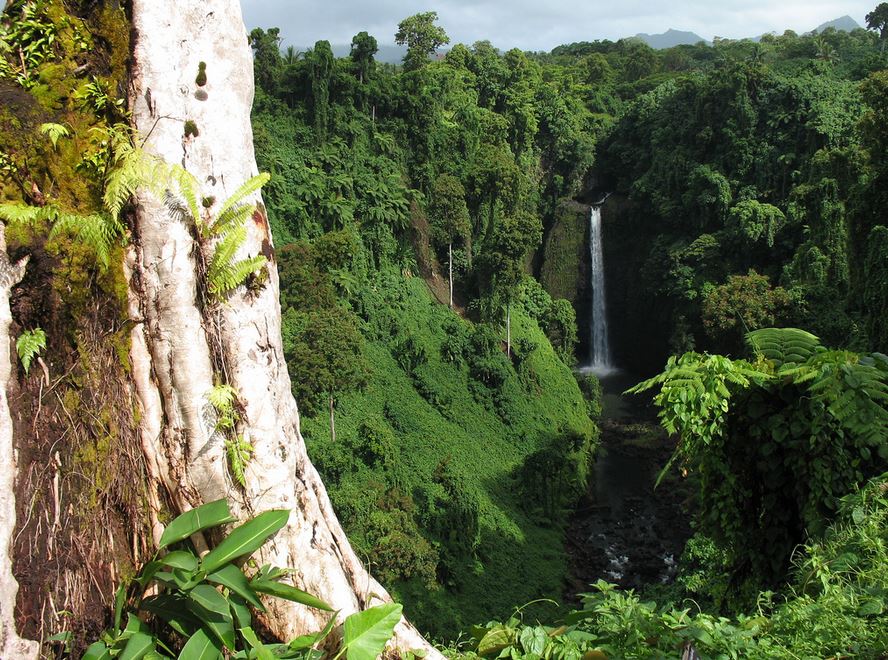 Your Samoan vacation will be filled with amazing waterfalls! Waterfalls are scattered all around Upolu. Papapapaitai Fall, (aka Tivavi Falls) is a spectacular 100m waterfall that plunges into a dramatic gorge.
Amazing view. Little known fact by most tourists and locals is that you can actually walk to the top. All you have to do is stop 5 mins before the oasis and simply ask the family living there for permission to cross. They are always open to visitors and the view from the top is always better than admiring the falls from afar.Ewwick
The cascading Togitogiga Falls are separated by swimming holes and make an ideal spot for a picnic.
Lovely refreshing swimming hole under a waterfall. So peaceful, luscious and green. Crystal clear water. Easy to get to, couple of minutes walk from the carpark. A couple of people when we got there, then they left and we had it all to ourselves. Could've stayed all day.Amy Punch
On Le Mafa Pass Road, a beautiful garden and picnic site overlook the powerful Sopoaga Falls.
The setting on the hill is actually the viewpoint towards the Sopoaga Waterfalls. At its edge a small cabin offers some seats for comfortable viewing of the Falls, during the food tasting. A suckling piglet was perfectly cooked in Umu – the local ground outdoor oven. First they heat the lava rocks, then they put the food, cover it with the rocks and on the top they put huge fresh banana leaves to keep the moisture in. The result is yummy, yummy!!! Each one of us had a fresh taro leaf (not a plate) with porc, breadfruit antara and coconut. Delicious. There was a coconut husking demonstration too. The place is very beautiful, surrounded by dense vegetation and colorful flowers. The view towards the Sopoaga Waterfalls, unforgettable.Mina P
Fauipisa Falls is a spectacular 180 foot high jungle waterfall, situated off the pass road in the village of Lotofaga. It's a great place for bird watching and relaxing on the cliff tops.
#5 Papase'ea Sliding Rocks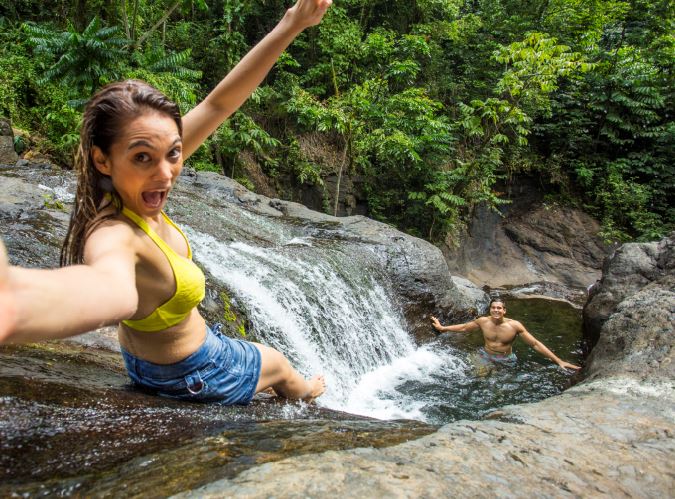 Kids and adults have an amazing time skimming down these natural slides made of small waterfalls into cool water holes. The longest slide is 16 feet long and worth the climb up the stairs.
Things people say about Papase'ea Sliding Rocks
Took a nice little solo mission to the Papase'ea Sliding Rock. Easy to find and good road accessible by scooter with a $10 Tala entry fee (which is to be expected at most attractions in Samoa).
Arrived and had the place to myself for a start and explored all the different pools and relaxed in this magical space, surrounded by the tropical jungle paradise.
Initially didn't see anywhere safe to slide down the rocks, but upon some youth arriving and showing me how it was done, I soon joined in and had a blast.
Epic spot whether you want to chill or be more adventurous.Scott M
Papseea Sliding Rocks are located 10 minutes from central Apia in the village of Lepea. The fresh water flows over the rocks to form natural water slides which are fantastic fun for all ages! Truly one experience you don't want to miss when visiting Samoa!!Michelle M
#6 Samoa Cultural Village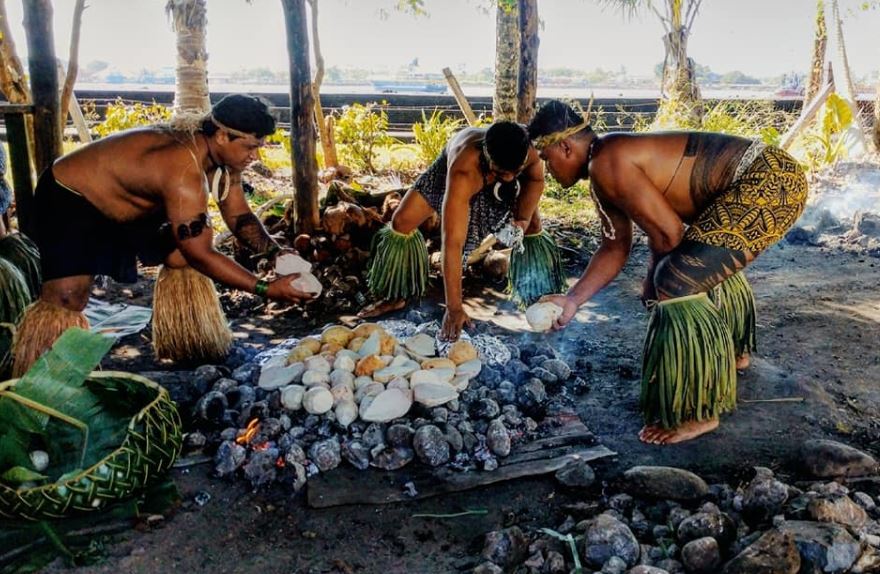 Discover Samoa's culture and traditions in a fun and interactive way at the Samoa Cultural Village on the beach road in the heart of Apia! Tours are offered 10:30am to 12:30pm on Tuesdays, Wednesdays and Thursdays. Of all the things to do in Upolu, this is one of the most fulfilling.
Samoa is a traditional Polynesian society with Fa'a Samoa playing a vital role in village and community life. Samoans are proud of their strong Fa'a Samoa, aka 'the Samoan Way'. It is the essence of the Samoan culture and dictates how Samoans are meant to behave and their obligations to their elders, superiors, family, community, church and the environment.
Knowledgeable and extremely friendly hosts take visitors through all aspects of culture and traditional way of life. It's incredibly interesting to learn how Samoans have weaved their traditional ways into their modern society. Witness workshops on weaving, woodworking, siapo cloth making, traditional tatau, dance and music. Visitors are treated to a kava ceremony and lunch from the hot-stone oven called an umu. A visit to the cultural village provides a great opportunity to buy unique handcrafted souvenirs.
Things people say about Samoa Cultural Village
We went to this exhibition and were most impressed with the presentations and the displays. The presenter was brilliant at explaining the cultural practices of his people in a way that enthralled the listeners. We learnt so much about many cultural practices which are so important for the Samoan people and their way of life. It certainly provided us with understand appreciation of things which we would not have appreciated if not for this experience. It was great learning how to weave our dinner plates, to observe the tradition practice of tattooing, wood carving, tapa making and traditional ways of cooking. We also enjoyed the beautiful music and dancing. Would definitely recommend this activity.Debbie Best
So glad I came across this place. Fantastic insight of Samoan culture! We got to see a gentleman getting tattoo'd the Samoan way, watched an umu being put down. Weaved an island plate, Samoan dancing and feasted on a yummy lunch.
If you get the chance check this place out.Lesley M
This is an amazing place and should be on your must do list. You can join a guided tour or wander round yourself, although I would definitely recommend joining a tour.
On arrival for the tour we were shown how to weave a plate from palm fronds, the plate was then used for lunch after the tour. Whilst weaving the plate, we were entertained by the beautiful singing voices of a few of the Samoans. After this we were privileged to watch a Samoan getting a traditional body tattoo by the traditional method and had the opportunity to find out the story and meaning behind the tattoo….wow this was amazing, (and painful to watch).
We were then shown how to make coconut cream and husk the coconuts properly, we had the opportunity to watch traditional wood carving, try cooking traditional foods over the fire and sarong making. This was all finished with a small lunch of fish, taro, taro leaves and coconut whilst watching dance and music.
The whole tour and show was free!!!! We had the opportunity to give a donation, which of course most people gave generously as the whole tour and show was well worth it. The village is open every day but the guided tours are only done certain days, usually starting at 1030am.
This was a highlight and I would 100% recommend it!!!Sandra B
#7 Conception of Mary Cathedral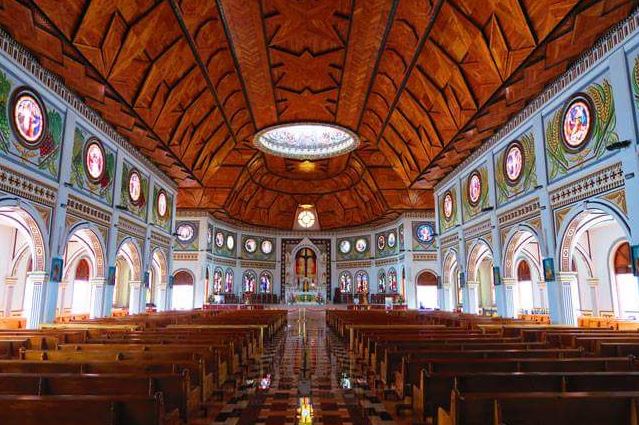 You'll want to stop at the Conception of Mary Cathedral. The architecture is truly out of this world! Be mesmerized by the marble floors, the intricate detailed walls and the interesting blend of traditional Samoan culture with Christianity.
Things people say about Conception of Mary Cathedral
This Cathedral is breathtaking, really really special. The workmanship is second to none. SO worth a visitBarbara S
There are many, many churches in Samoa – this one is worth a visit. It is beautiful inside. The wooden ceiling is amazing and the picture in the dome is a great Samoa interpretation. A must do is also the religious shop next door.Suzan H
#8 Baha'i House of Worship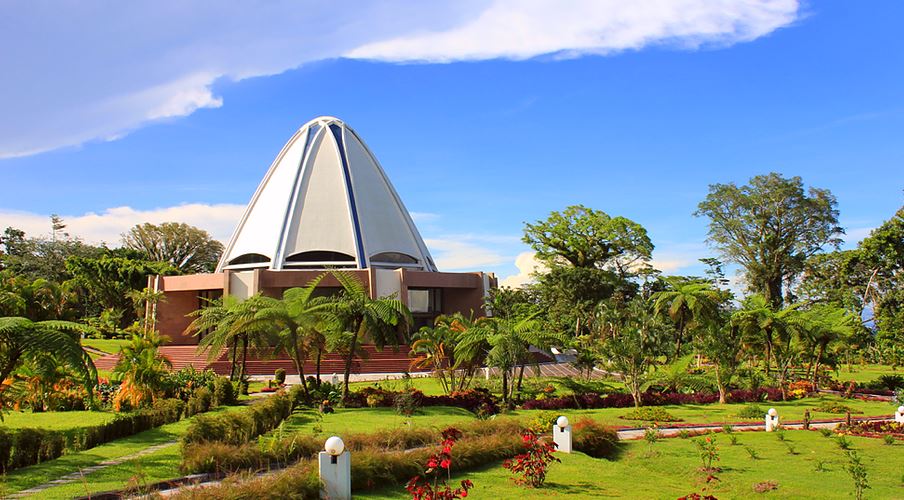 One of only eight in the world, the Baha'i House of Worship is a place of prayer and meditation open to all. With nine symmetrical sides and entrances, the distinctive architecture of the house embodies grace and beauty. The high dome inset with mirrored glass in the main auditorium is particularly striking.
Things people say about Baha'i House of Worship
I have been before and would come again, the setting is fabulous. the gardens immaculate, the temple gorgeous, despite having no religious beliefs, the sense of peace and tranquility is amazing, views are great, and the Forest Cafe is just across the road, bring your camera and feel the love!Annie S
Definitely a place to visit. Lovely place to just sit, relax and enjoy the magnificent view. A lovely gentleman (caretaker), was very kind and helpful. Check it out if you ever visit the Island, I guaranteed you'll love it.Ioana T
#9 Robert Louis Stevenson Museum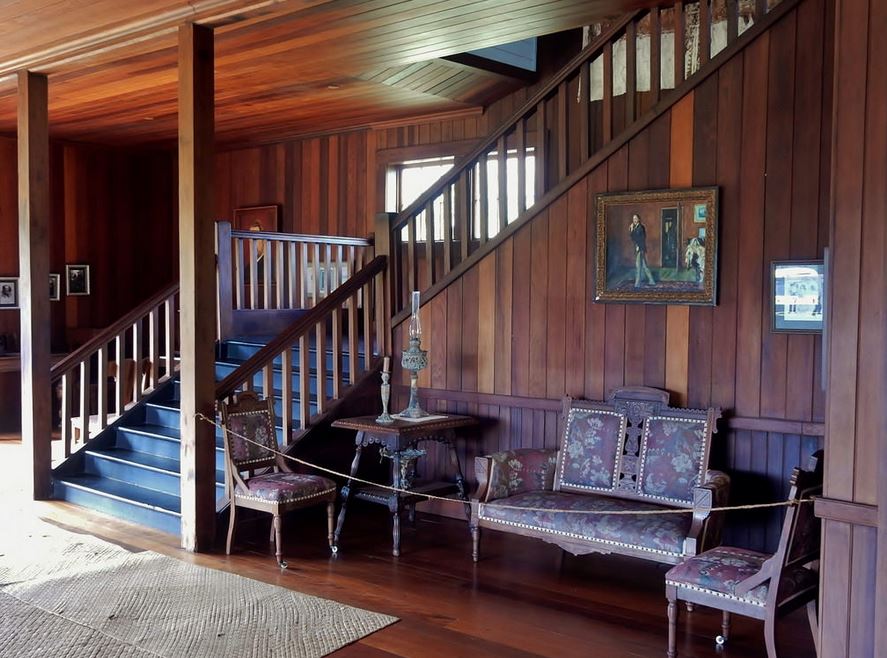 The majestic and magnificent Robert Louis Stevenson Museum memorializes the place where this famous Scottish poet and author fell in love. The Museum is perfectly restored back to its glorious days with some of the author's work and family memorabilia. Take a tour and maybe hike through the jungle to Stevenson's final resting place.
Things people say about the Robert Louis Stevenson Museum
The museum visit was well organized and informative. The house was well worth the look around with original and replica items. The walk to the grave was a good bit of exercise. Short and sharp but worth the walk. A good track but not for the unfit ( not the 0.8km short walk anyway). Sue B
Professional tour and excellent service from staff who were well informed. The premises was beautiful and well maintained. There is also a hike up the mountain to the grave site. Gardens were colorful and well maintained. Enjoyed the singing at the end by the tour guide. It is a place you must visit if you go to Samoa.  Jessie C
Our guide was amazing and explained the history in such s beautiful way. The song at the end was amazing and a great contribution to Robert Louis Stevenson.Maxine P
#10 Manono Island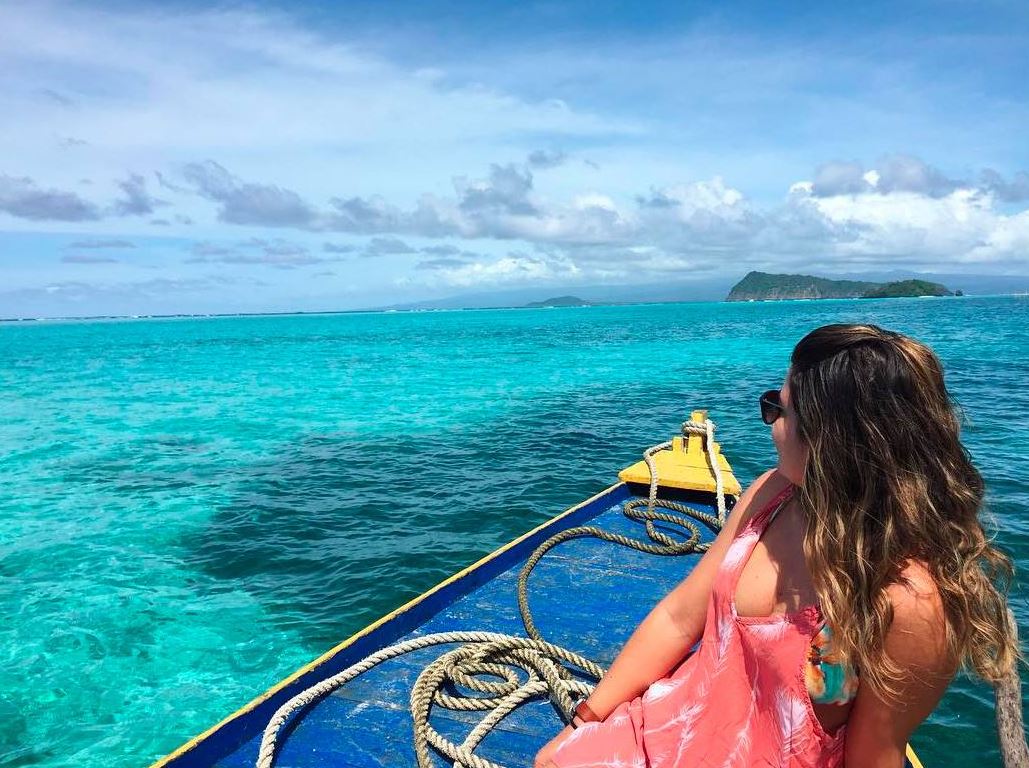 Serene Manono Island is a 20 min boat ride from the mainland of Upolu. There are no cars on the island which makes for the perfect spot to enjoy the quiet and take a stroll along the main footpath that follows the coast, weaving in and out of the local villages. Its a great spot for meeting and befriending the locals. A day trip to Manono Island is a fun thing to do from Upolu. Book a day-tour to Manono to see the sites. The ancient star mount and the historic grave of 99 stones are quite a sight to behold!
Things people say about Manono Island
If you intend on staying the whole day, walk the whole island (about . 2 hours) and you'll discover things you've never encountered before. Go for a swim or snorkel and a whole new world will open up to you. If you're lucky you'll come across a family that will offer to show you around and even ask you to to'onai (lunch) and you'll be in for a treat.
Manono is where you'll find Polynesian culture at it's most natural. All Polynesians are said to have come from Samoa and Manono is the starting point.
What you do "spending the day" is up to you. If you're into culture just talk to locals along the way otherwise enjoy what is literally paradise on earth.
You won't be lacking in things to do particularly if you make some friends with the locals. […]Enjoy Manono, you'll never find anywhere else like it in the world.Deb
No matter what types of things you want to do in Upolu, Samoa, The Destination Specialists at About Fiji can help you make your vacation dreams come true. Plan a custom trip to Samoa or check out our sample itineraries today!