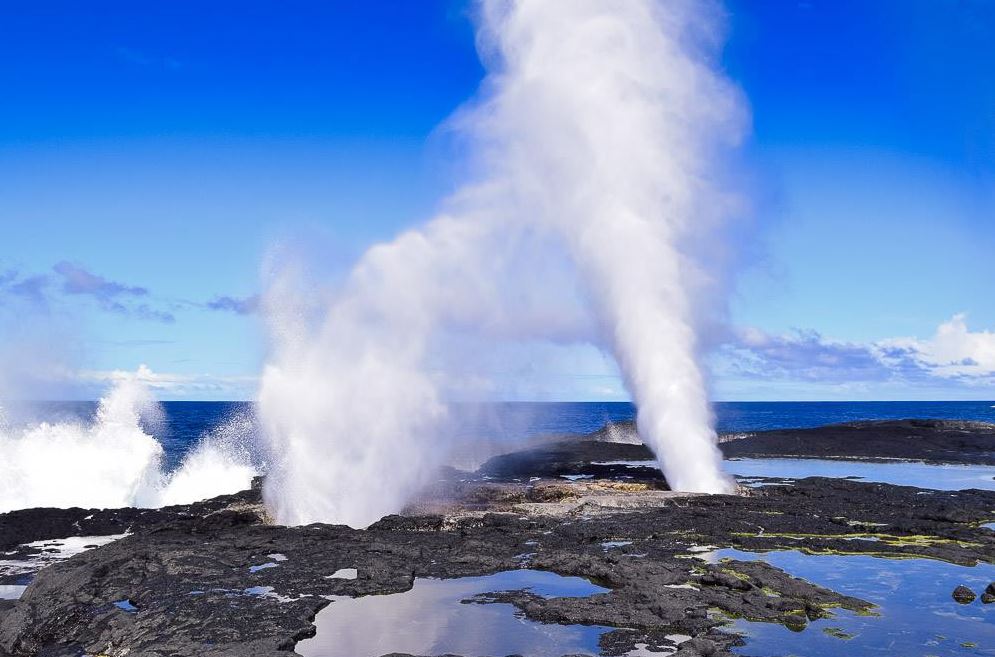 Best Things to Do in Savai'i, Samoa
Savai'i is a paradise on Earth where you'll get real insight into the traditional Samoan way of life. Savai'i is also filled with many amazing natural wonders, lush rainforests, waterfall and great people.  Here are the 8 best things to do in Savai'i, Samoa.
Best Things to Do in Savai'i, Samoa
#1 Explore the Salelologa Market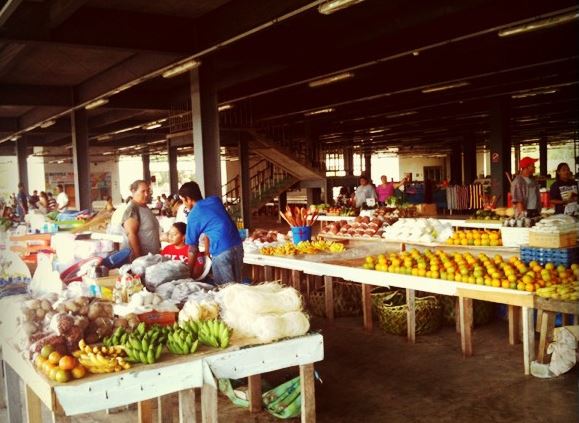 The Salelologa Market is a great place to visit to purchase local handcrafts, lavalavas, Samoan clothing and hats, as well as takeaway food, fresh fruit, vegetables, and fish.  It's also a great spot to pick up some of that famous virgin coconut oil, coffee or cocoa. Meet the locals and browse the largest market in Savai'i.
One of the things never to be missed when visiting countries. Markets are a must. Each country got its own specific fruits and veggies and of course handicraft. The way the sellers display the fruits and veggies varies as well from country to country. Not to forget about the smell…sometimes it smells amazing and sometimes like rotten fish, anyhow, make sure to visit the main market in Samoa.
Stephane Aubry
#2 Check Out the Saleaula Lava Fields and Virgin's Grave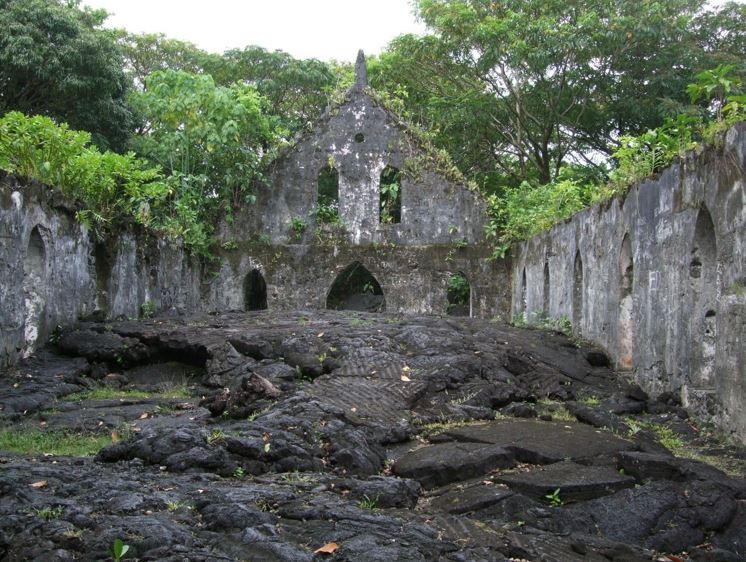 In 1905 molten lava from the Mt Matavanu eruption buried 8 villages under its wide lava flow. A half buried church, a virgin grave and a trail of lava mounds can still be found as you walk over this fascinating geological expanse.
Saleaula lava fields are are another piece of Savaii's amazing natural scenery… crazy to see effects of eruption 100 years on… can even see corrugations where church roof fell on molten lava… informative tour guide…
Nadia B.
#3 Swim with the Turtles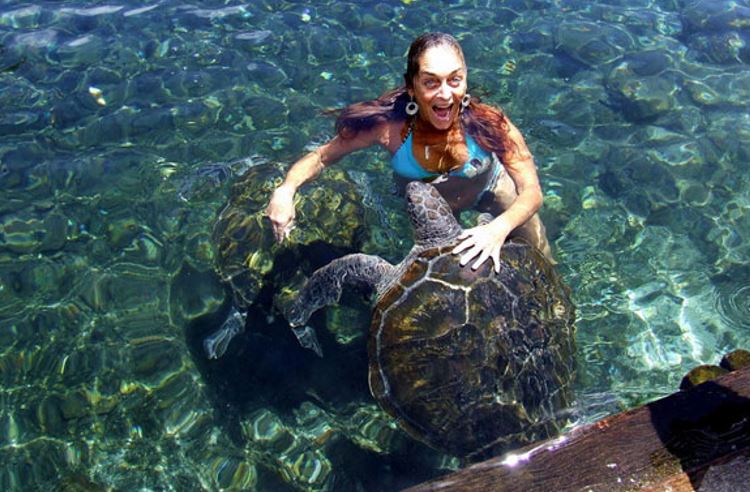 Savai'i is one of the very few places you can get up close to a green turtle.
The turtles at Satoalepai's SwimMing with the Turtles Sanctuary are hand fed and friendly. You can get into the lagoon with them, or just enjoy the view and feed them from the shore. Here turtles are raised from infancy or rescued and cared for until they are tagged and released into the wild.
It was a once in a lifetime experience swimming with turtles. One of the highlights of my time in savaii
James H.
Just go and leave behind your western beliefs of what a sanctuary should be. We really enjoyed our experience. But we did need to readjust what a 'sanctuary' for animals should be like. Keep it in perspective. This is not a first world country and what they are trying to do is commendable. Don't bother swimming as the water is too murky to see anything just sit and enjoy feeding these lovely creatures. For 7 tala it's a bargain and is giving much-needed income to a village.
belle_26
#4 Take in the Power at Alofaaga Blowholes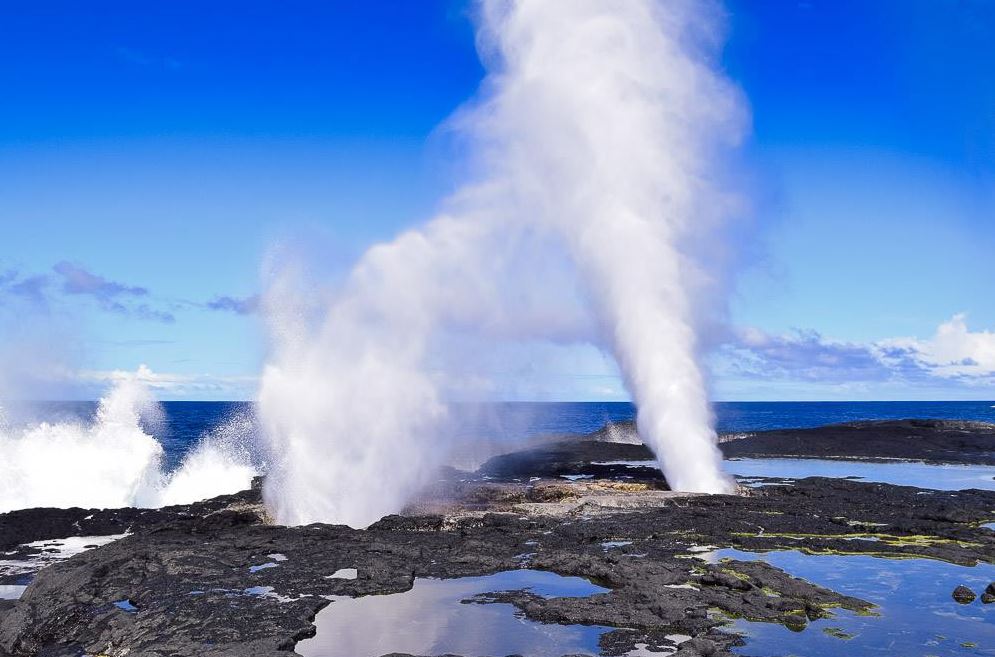 These impressive blowholes are power in its purest form. Roaring jets of water are propelled hundreds of feet up into the air by the ocean. Located in the village of Taga on southwest Savai'i, they can be accessed by a dirt road.
Another site of interest here at the blowholes is Pa Sopo'ia Cave. It is believed that this cave is an ancient pathway where the ancestors' spirits travel to reach the Devil's Haden at Cape Mulinu'u, the final meeting place before they enter the Spirit World known to Samoans as Pulotu. Ask the local Matais to show you the way.
Amazing! The water shoots way up high from this blowhole making a roaring sound it is great. The old man in the picture threw coconuts into the blowhole and it was almost like that got the blowhole got so furious it shot the coconut way up high. Great fun. A bit difficult to get to as the road is very narrow and gravelly but worth going to. Don't miss it!
Sadia Ahmed
Fantastic natural wonder, a must see when visiting Samoa! We were lucky to have a guide with us who was able to give us some history on this amazing structure!
Alex Molloy
#5 Take a Romantic Swim at Afu Aau Falls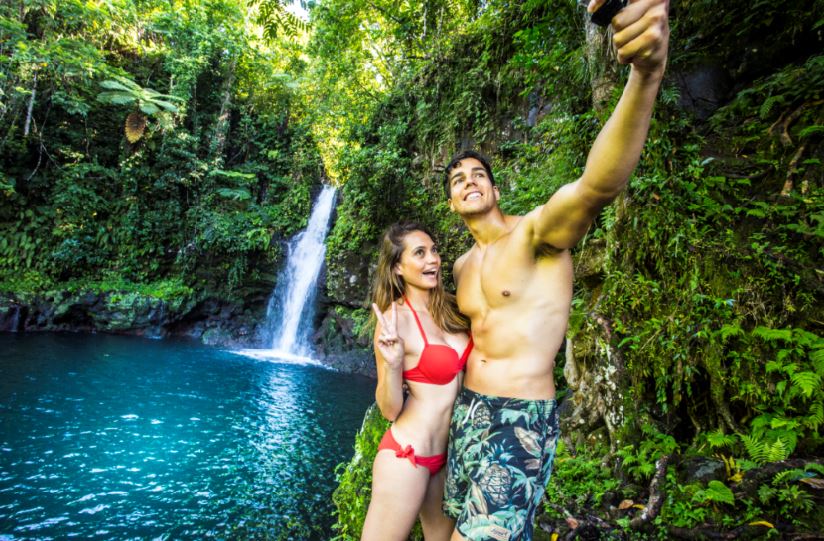 The Afu Aau Waterfall also known as Olemoe Falls, is one of the most popular things to do in Savai'i.  This spectacular waterfall, located in south-eastern Savaii, plunges from the rainforest deep into a fresh-water swimming pool. Surrounded by soaring cliffs covered in vines, you'll feel part of something ancient, natural and very special as you swim in this magical water hole.
Stunning natural waterfall's in the northern island of Samoa. Easy to get to, cool clean water to swim in.
Alex Molloy
Beautiful and stunning spot to swim! A must to visit. We stayed three nights on Savai'i and I am so glad we did. It is an amazing place to visit. The waterfall is stunning and took our breath away. We were so lucky to have the whole place to ourselves and loved swimming in the crystal clear water. Entrance cost is $5WST, the road up is a little rough but totally manageable. Don't let that put you off though…IT IS STUNNING. 🙂
Rav05
#6 Explore another world at Falealupo Rainforest Reserve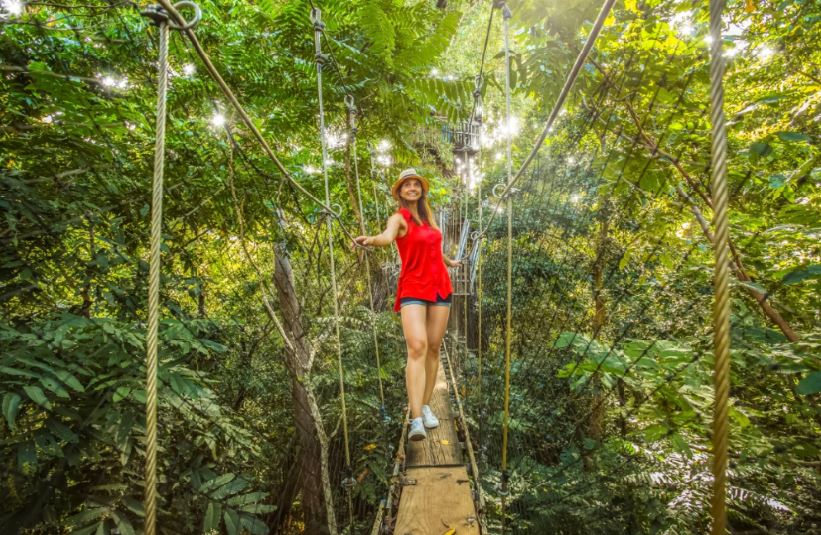 On the northwest side of Savai'i, you'll find a serene piece of paradise that will truly remind you of the pristine natural world. The highlight of the reserve is a treetop canopy walkway where you can explore the treetops and get a sense of how old the trees really are.
This a a fun and amazing walk way. A quick walk through a forrest gets you to the Canopy Walk, which takes you up a metal staircase (about three flights) to a swing type bridge. This takes you across to tree house like platforms in a big Banyan tree, where you can go even higher to look out over the forrest . If you are scared of heights, you could probably give this a miss or just look from the ground 🙂
Jungle-Kiwi
#7 Snorkel or Dive in Savai'i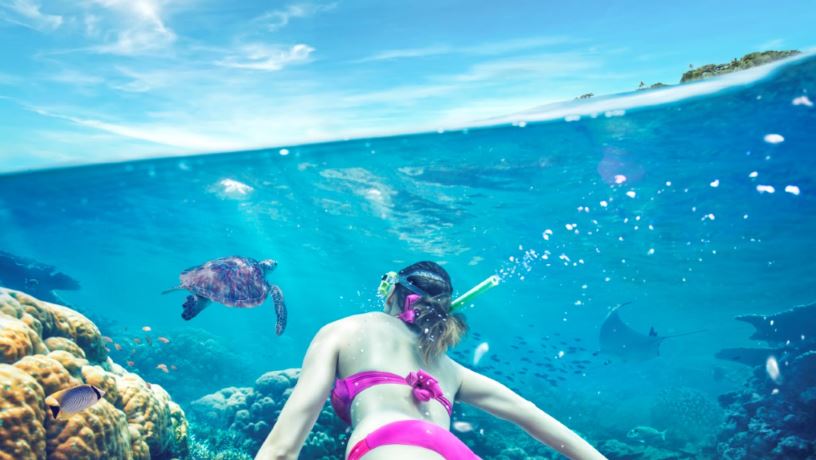 Most of the resorts on Savai'i offer great snorkeling. Take some time to explore the marine life just steps from your fale while in Savai'i.
This is a great place to dive and snorkel. Fantastic nature and animals. If you take a snorkeling trip or you want to dive and get a Scuba Padi course it is the right place. You will certainly see turtles.
Toke Friis
#8 Fiafia Nights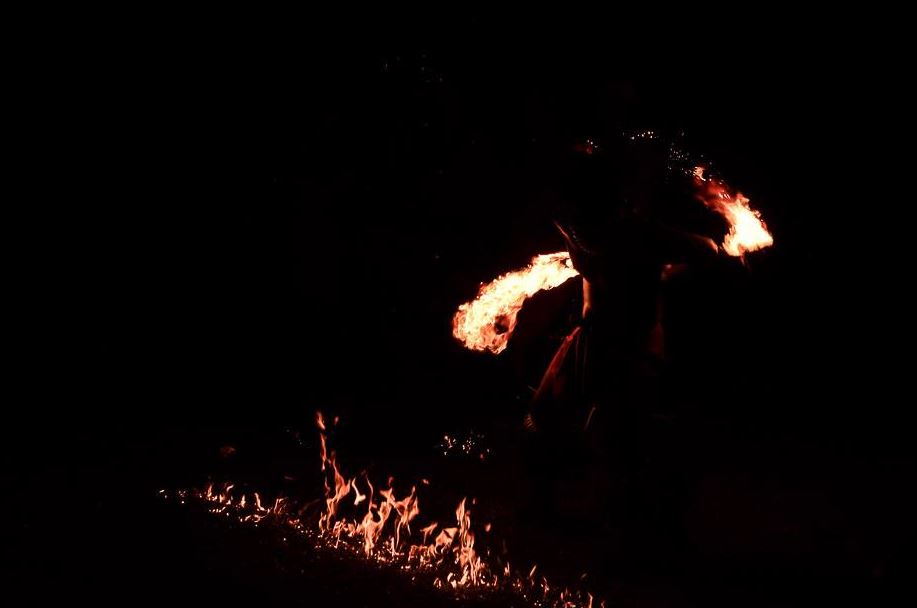 Quite different to the commercial versions you may find at bigger hotels in Apia, the Fiafias in Savai'i are much more likely to be a genuine family affair with everyone from the young children to the elders taking part in the festivities. Enjoy a buffet or bbq meal which often include traditional Samoan delicacies. Of all the things to do in Savai'i, this one gets you closest to the local culture. You'll love the show, which often includes singing, dancing and, the grand finale, fire knife dancing.
No matter what types of things you want to do in Savai'i, Samoa, The Destination Specialists at About Fiji can help you make your vacation dreams come true. Plan a custom trip to Samoa or check out our sample itineraries today!